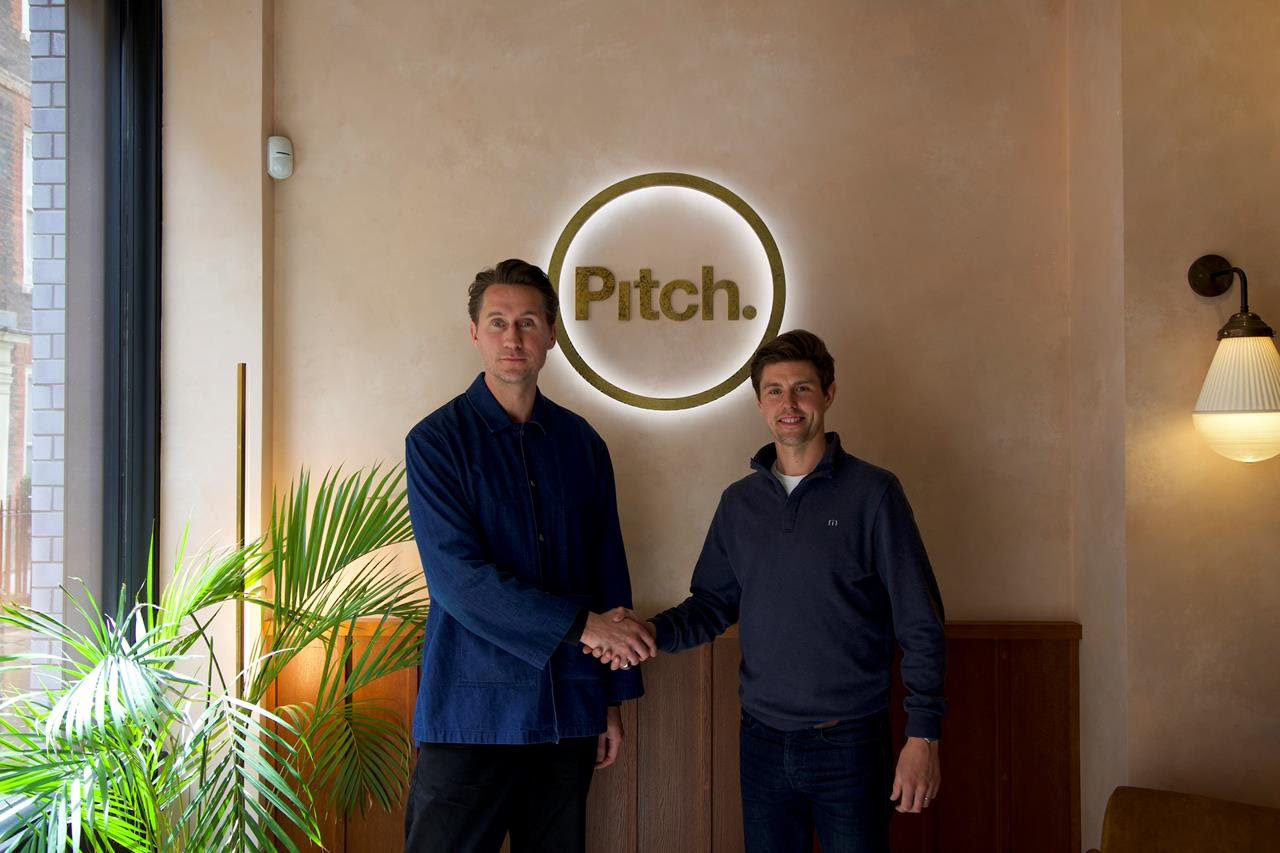 CALLAWAY ANNOUNCES EXCLUSIVE PARTNERSHIP WITH PITCH
– New collaboration brings together both companies' modern shared ethos of presenting new ways in which people can enjoy golf –
Chessington, UK (May 9, 2023) –  Callaway today announced an exciting new partnership with Pitch, the modern, forward-thinking lifestyle brand re-shaping the way people enjoy and experience golf, in the heart of London.
Pitch has taken the concept of the traditional golf clubhouse, with flagship indoor venues in the City and Soho, and created a modern way to enjoy the game, with cutting-edge hi-tech academies, sophisticated bars and relaxed social spaces all under one roof.
The new collaboration will see Callaway's latest Paradym Clubs and Chrome Soft Golf Balls introduced with both Pitch venues receiving full sets in every bay, and at a soon-to-be-opened third site, where the teams will also wear TravisMathew apparel.
A series of Callaway product-themed events are planned at Pitch venues, beginning with a REVA Women's Launch Night, hosted by Callaway ambassador and Sky Sports presenter, Inci Mehmet in early June.
The newly-launched Callaway Big Bertha REVA family of Driver, Fairway Woods, Hybrids and Irons, are designed specifically for female golfers. Lofts, swing weights, shafts and faces are all designed for confidence, high launch and powerful distance.
The evening will include lessons from tour professionals, Dame Laura Davies and Samantha Head, alongside guest interviews with Olympic Gold Medal-winning hockey player, Georgie Twigg, who has a newly found passion for golf.
Commenting on the new partnership, Chris Gregg, Head of Marketing EMEA, Callaway Golf, said: "Our relationship with Pitch gives us an exciting opportunity to engage with new and emerging golf communities. The growth in the game is taking many forms and bringing together the success of Pitch, with the continued growth of Callaway and its family of brands, is a truly unique and special collaboration."
Pitch founder, Elliot Godfrey, added: "Callaway and Pitch have a shared passion to introduce more people to the game in a welcoming and innovative way. We both operate our modern businesses with the same values and vision for the future, and we recognise how social interactions and fun can play such an important role in the development of the game."
Pitch is open seven-days-a-week and is suitable for beginner through to Tour Pro. It also offers world-class coaching from a team of staff PGA Professionals.
For information about Callaway visit: eu.callawaygolf.com
For more information on Pitch, visit www.pitchgolf.london
About Callaway Golf Company
Callaway Golf Company (NYSE: ELY) is an unrivalled tech- enabled golf company delivering leading golf equipment, apparel, and entertainment, with a portfolio of global brands including Callaway Golf, Topgolf, Odyssey, OGIO, TravisMathew and Jack Wolfskin. Through an unwavering commitment to innovation, Callaway manufactures and sells premium golf clubs, golf balls, golf and lifestyle bags, golf and lifestyle apparel and other accessories, and provides world-class golf entertainment experiences through Topgolf, its wholly owned subsidiary. For more information please visit eu.callawaygolf.com, www.odysseygolf.com, eu.travismathew.com, www.jack-wolfskin.com and eu.ogio.com
About Pitch
At the forefront of the indoor golf movement, Pitch is a modern, inclusive lifestyle brand with venues in three London locations. Suitable for everyone from beginner to pro, golfers can practice, play and entertain all under one roof. Members can take lessons with the UK's top PGA Professionals while casual golfers can book a bay and order food and drinks from a bespoke menu. To discover more head to www.pitchgolf.london